"The Little Black Dress Project is part of our MISSION 2020 campaign to help 2000 people in Milton Keynes Lose 20lbs or more by 2020! The LBD Project is aimed at helping you become
more self-confident, shape up, and celebrate being strong and healthy."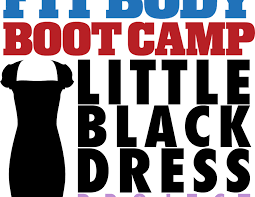 Wave 1 Starts: Monday 22nd Oct 2018
Wave 2 Starts: Monday 5th Nov 2018 
YOU are ALREADY Amazing.
But sometimes…it takes a little sweat, support, and a LOT of fun to make you FEEL that way!
We are always performing amazing balancing acts between work, family, and trying to have some semblance of a social life.
Rarely do you make the time to put yourselves first. That's exactly WHY LBD Project was created.
"The Little Black Dress Project" is a step-by-step 6 week  transformation programme that includes a clean eating plan that can be tweaked to your food preferences, fat-burning & body sculpting workouts, and regular motivation/inspiration to help you feel FABULOUS, look AMAZING, & have the Confidence to ROCK that Little Black Dress."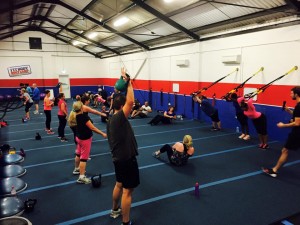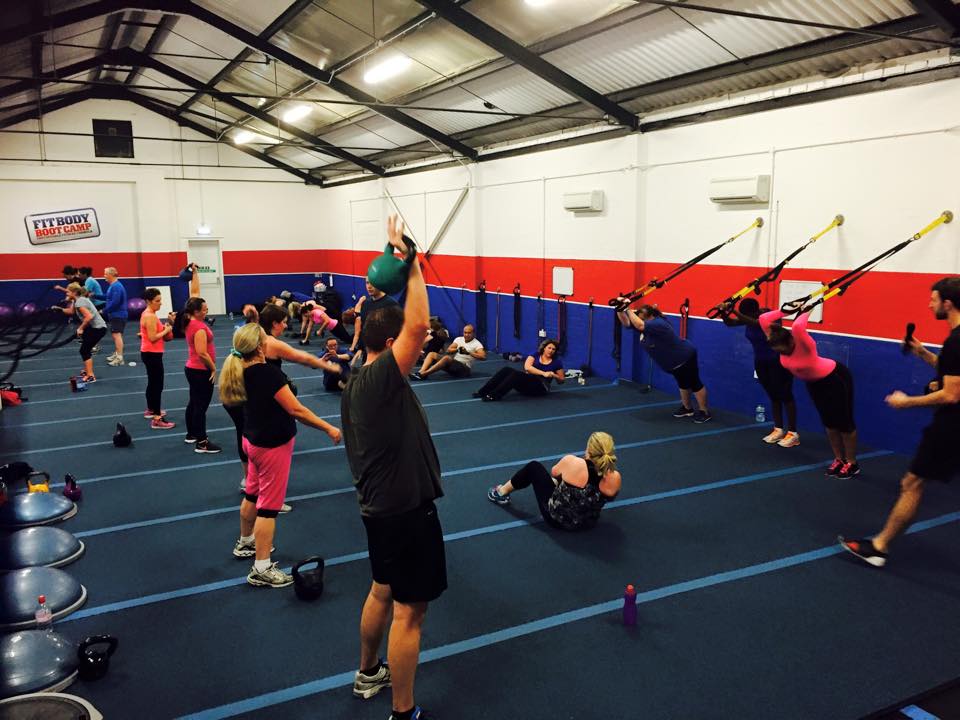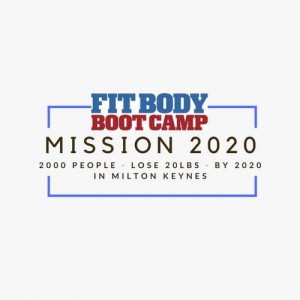 Sam is our current Fit Body Bootcamp Member Of The Year 2018!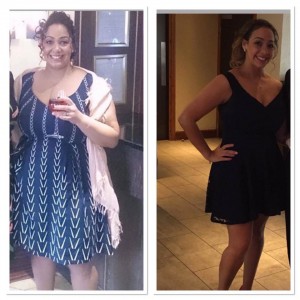 We've made the LBD Project so easy to follow so it fits right into your busy lifestyle.
After the 6 week programme is over we're ALL going out for a not-to-be forgotten Night Out at the end to celebrate your journey & rock your little black dresses…TOGETHER!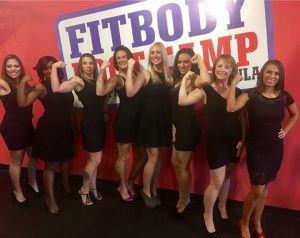 Session Times To Suit All Schedules:
Mon-Fri 6am, 645am, 930am, 530pm, 615pm, 7pm.
Sat 845am, 930am
Sun 930am
Here is what is included!
1) The Little Black Dress Meal Plan:
6-weeks of a clean, whole foods meal plan that is designed to detoxify your body and turn it into a lean mean machine that you can be PROUD of. You will rid your body of sugar cravings, rev up your metabolism, and this plan will give you the ENERGY to take on the world.
◊ Our Factor 3 Nutritional Guide/Recipe Book (simple & fast recipes)
◊ Unlimited Fbbc Workouts
◊ Private Facebook Group
◊ Access To Your Coach 24/7
◊GUARANTEED RESULTS!
2) Little Black Dress Emails
Regular emails that's filled with inspiration, motivation, and tips & tricks to help you to stay on track with the programme.
3) Accountability & Support:
We CARE about you getting the results that you want and we will go that extra mile to make SURE you stay on track with the programme.
How many times have you tried to "diet" or "eat healthier" and somehow still ended up with a tub of Ben & Jerry's in front of the the TV?
We will do everything possible within our power to make sure you stay on track with the programme…. even if we need to come to your house and lock up the Ben & Jerry's ;).
We've also created a "secret" Facebook Group for all of our LBD members, where you'll be able to talk to others working towards the same goals and dealing with similar struggles.
We will be hosting success success lead by our Body Transformation Expert who has almost 20 years experience and has helped 1000's of people change their bodies and lives for the better!
Sounds amazing right? And I have not even told you the best part….
THE PRICE!
I wanted to make the Little Black Dress Project available to as many motivated and deserving people as possible. So we are LOWERING OUR PRICE TO JUST £97 FOR THE ENTIRE 6 WEEKS GROUP PERSONAL TRAINING & NUTRITIONAL COACHING! However, due to space we do have to limit to number of participants to a maximum of 30 to ensure GREAT SERVICE! So Don't delay and RISK MISSING OUT 😉
Similar programme's like this require an investment of hundreds of pounds, some even thousands!
But when you sign up now its just a one off payment of £97 
That's right- look and feel better, slide  in to those skinny jeans, slink into that little black dress, rock that 2 piece bathing suit while you flatten your belly and drop 10-30 pounds of fat!
Oh, did I mention it is all 100% guaranteed? Well, it is. You're going to be happy with your results or you get every penny back. I call it my "happiness guarantee".
Fair enough?
1)Unlimited Access to our Group Personal Training Sessions: 
2)Fat Loss Meal Plans
3)Accountability and Support 
4) RESULTS…. FUN & NEW FRIENDSHIPS
START DATES!
WAVE 1: MONDAY 
WAVE 2: MONDAY

Check Out Our Results 


Don't Delay. Sign UP NOW TO AVOID MISSING OUT ON ONE OF THE SPACES 🙂
We look forward to working with you and helping you rock your Little Black Dress!
Dedicated to YOUR success!
Team FBBC
PS Once you have signed up please txt 07921 520782 with your name & email along with wave 1 or wave 2 🙂



Little Black Dress Project
Little Black Dress 6 Week Coaching Programme