𝐈𝐬 𝐲𝐨𝐮𝐫 𝐎𝐖𝐍 𝐦𝐢𝐧𝐝 𝐡𝐨𝐥𝐝𝐢𝐧𝐠 𝐲𝐨𝐮 𝐛𝐚𝐜𝐤?
Have you ever heard the saying…
"The body follows the mind"?
Well it is very true, every day we have an internal voice, a conversation in our own mind telling us "stories" that aren't necessarily true at all.
Now this could turn into a very long post but I'll keep it short and to the point…
At FitBody Milton Keynes we have a saying…
"Positive affirmations ONLY"
You see, when you are exercising and giving everything you have an inner voice that will kick it.
Often this inner voice will be your ENEMY!
"This is too hard"
"I can't do it"
"I didn't sleep well so I'll just take it easy"
It's your mind trying to move you away from PAIN or DISCOMFORT.
Now sometimes this can be good! Like if you are doing something dangerous or that could cause injury etc.
BUT, most often it's helping you justify taking the EASY way out.
Just this morning at our 6am session I could see the cogs turning and those inner voices doing their thing on several people, making them give up half way through a set and rest or stop for a toilet break…
So, in true FitBody fashion I started explaining how POSITIVE affirmations can work in the OPPOSITE way!
"I can do this"
"I will do this"
"I'm a badass, working on a goodass"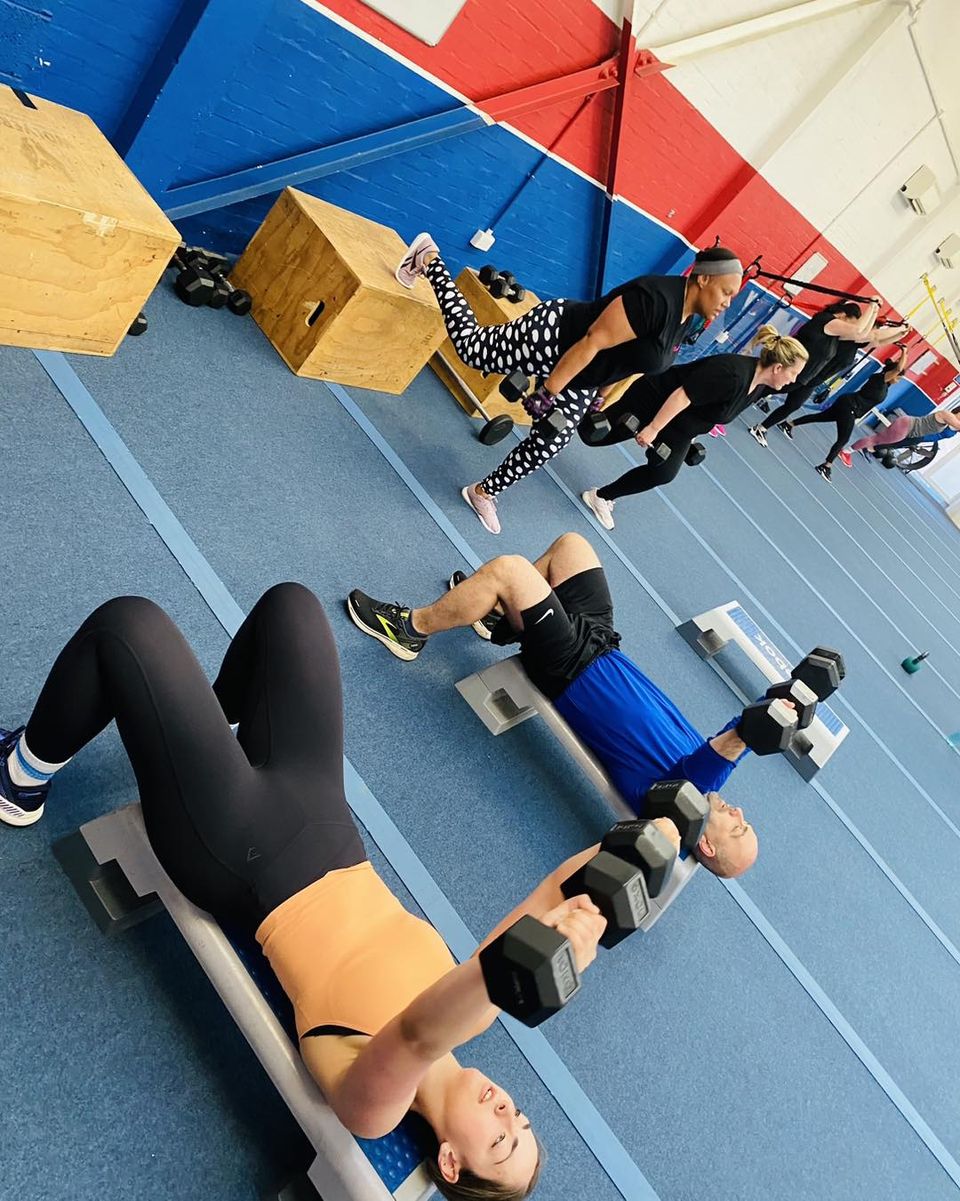 After a couple of minutes the difference was OBVIOUS, people pushing outside of their comfort zones, building their confidence, improving their effort levels.
I WAS SO PROUD OF EVERYONE…
Now imagine how much an effect this "shift" in mindset will have over the weeks, months, and years on their RESULTS!
Instead of giving up with 10 seconds to go and collapsing. They pushed on past the point they thought they could, the increased fitness, fat-loss and strength this will equal over time will make them Bad asses with Good asses for sure
So remember to "have a word" with that inner voice next time it starts telling you that you can't do something
Speak soon
Neil
PS Join us for a trial?
Click Here